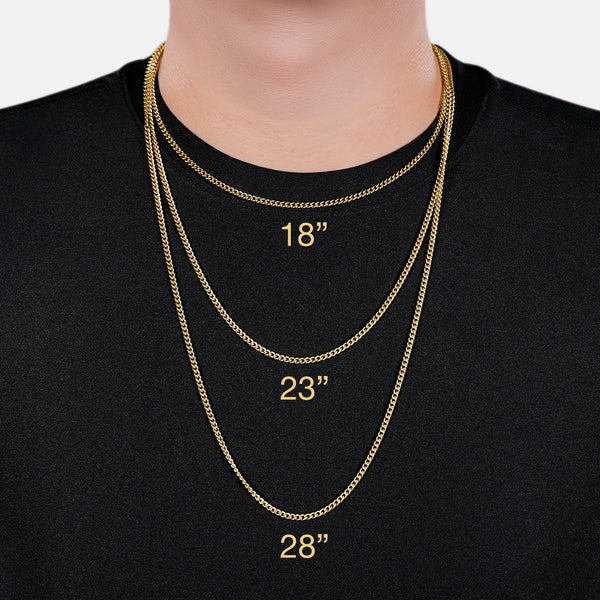 Description
Sizes
Reviews
Care Instructions
If you want to add a bit more style to your get-up on or off the playing field, our cool chain necklaces come in a variety of different styles. Whether you want to show off your dedication to baseball with a gold or silver baseball-style pendant, commemorate your player number with a stylish number pendant around your neck, or show off your fierceness with a lion pendant adorning you, it would be nothing without a quality necklace chain. Whether you've just come off the field and want to go celebrate or you just want to hit the town and show off your player number with pride, our SLEEFS quality necklace chain will be an invaluable part of your style. Coming in gold, our pendants and chains are made of high-quality stainless steel and do not rust or tarnish with sweat or water.
Rep your uniform number, no matter the sport, with our gold plated stainless steel pendants!
High quality polished gold plated stainless steel pendant and chain necklace.
Will not rust or tarnish with sweat or water.
Made to last especially od athletes.
Pendant size: Height: 3cm. Depth: 2mm.
Purpose-built to last for every athlete in every environment, our cool chain necklaces come in a number of sizes including 18", 23", and 28" so you can have the perfect look. An ideal addition to your kit, our chain necklaces will always make you feel you've got the style as well as the stamina.